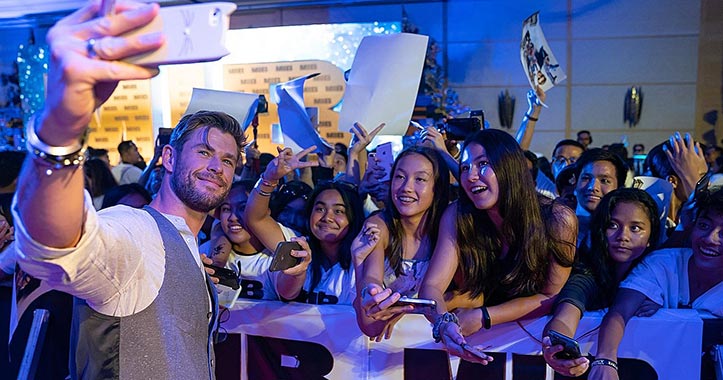 Both Marvel Cinematic Universe actors Tom Holland and Chris Hemsworth were far from home recently when both were spotted in Bali.
Avid Spider-Man fans first learned about 22-year-old English actor Tom's visit to the Indonesian Island when he uploaded a video of himself on Twitter. The video promoted his ongoing fan competition and featured a quick mention of being en-route to Bali.
"…We're officially on our way to Bali for the next step of the press tour," Tom said.
It didn't take long for word to spread, and fans flocked to the airport to record footage of him exiting his plane in Bali. Other social media posts showed Tom posing with fans for photos on one of Bali's beautiful beach.
Aside from meeting fans, a Kompas.com report says Tom was partaking in Sony Pictures film workshops and screenings over two days to promote Spider-Man: Far From Home – his upcoming movie which is due for release in July.
The new film follows on from Avengers: Endgame, where Spider-Man must step up and take on new threats in a new, changed world.
…